Gambling Laws in Illinois
Earlier this year, legislators in Illinois passed a large expansion of legal gambling in the state. The legislation allows for casinos in Chicago as well as five other locations. And, it allows for slot machines as well as gambling tables at horse racing venues.
The legislation will also allow for Chicago airports to install slot machines. Plus, it addresses legalizing sports betting at venues like Wrigley Field, Soldier Field, as well as the United Center. And, licensed bars, restaurants, fraternal and veterans organizations as well as small truck stops will be allowed to have up to six video gambling terminals each. This is up to one from the five the previous law allowed.
As far as online gambling in online casinos IL legislation, it is a bit more complicated. It is still illegal to own or operate a website that gives players the ability to play a game of chance or skill for money. Or, that allows them to place a wager on the outcome of an event.
However, this technically means it is only illegal to operate online casinos in Illinois, not to use one. But, that technicality still pretty much outlaws any Illinois online casino.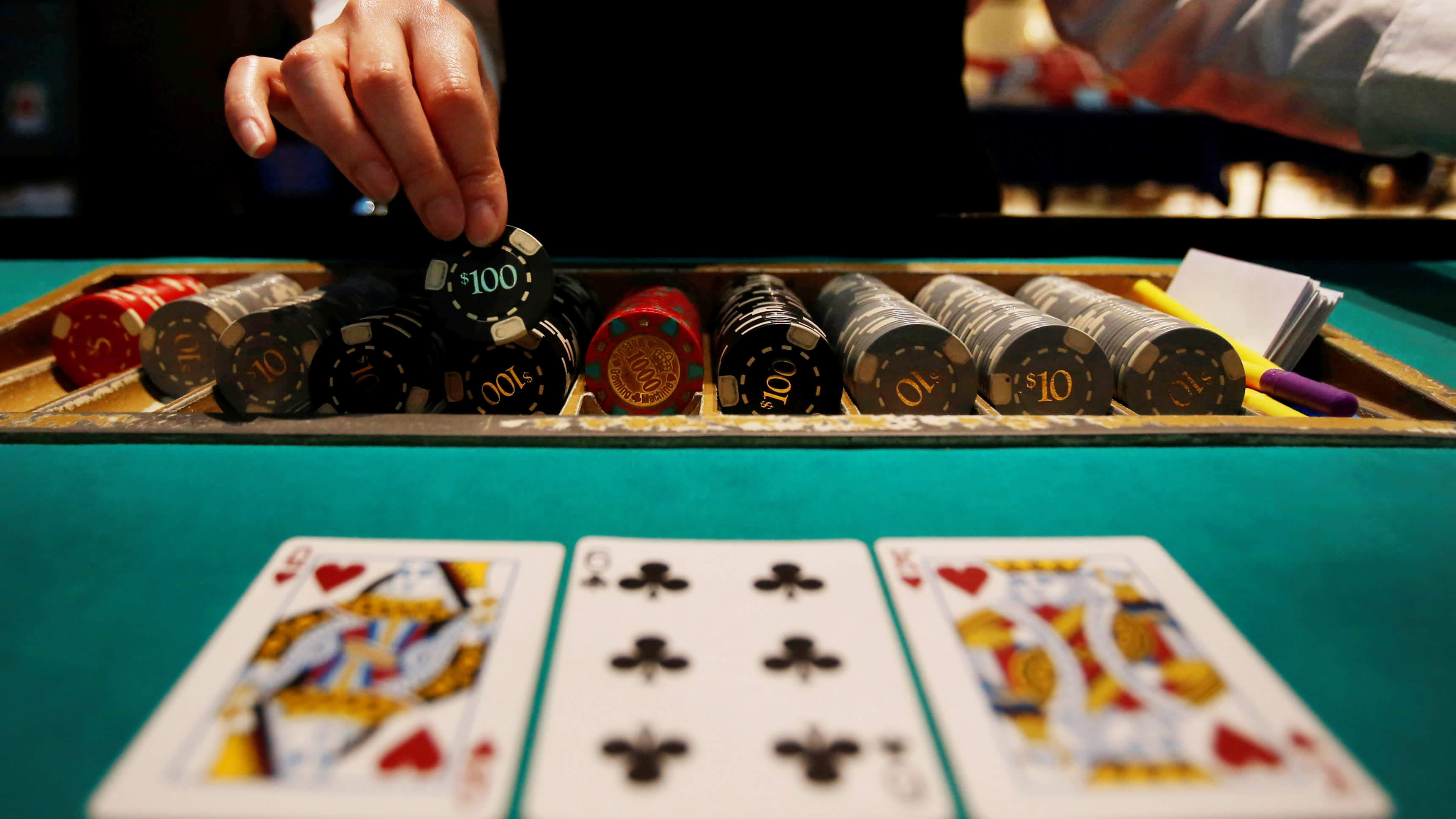 Is it Legal to Play at Online Casinos in IL?
So, as mentioned above, there is no legal Illinois online casino as of yet. However, several casinos in Illinois will now be allowed under new legislation that is expected to be signed into law. That means that Illinois online casino legislation could be coming soon as well.
Additionally, Illinois also does not have legal daily fantasy sports in the state. So, operators like DraftKings and Fanduel must be clamoring to break their way into the Illinois market. With the new sports betting legalization, this may be set to change very soon.
What about Illinois Online Poker?
So, you may still be wondering, does Illinois have legal online poker? Well, unfortunately for those hoping for Illinois online poker, the state still does not allow it. But, with the expansion of sports betting that recently passed, Illinois online poker could be on the horizon.
Possible Online Casinos Illinois Operators
Illinois is the sixth largest state in the United States. So, when it does legalize the operation of online casinos, many casino operators will be eager to break into the market. And, you can bet you will see many of the same online casino operators that have popped up in other states.
888Casino
Because of the 888Casino brand's success in states like New Jersey, you can expect they will want to move into the Illinois market. And, they will probably be keen to capitalize on any legal online poker legislation that will pass as well. The 888 brand also has its own 888Poker website.
Plus, 888Casino has recently debuted a live dealer option. The live games include blackjack, roulette, baccarat, hold 'em, and Three Card. It is up and running for a certain portion of the day as it is live. And, 888Casino has an app available for iOS/iPhone devices as well as Android devices.
In addition, 888Casino offers a welcome bonus to new customers. New customers receive free bonus cash upon creating a new account. This is even without a deposit. 888Casino also has a deposit match offer for first two qualifying deposits. And, the brand offers a deal of the day. It is something that users should keep up to date on. There are plenty of different useful promotions and features this brand offers. Given how popular it is, it is safe to assume that it is going to join the market once all the legal barriers are lifted.
BetFair Online Casino
Betfair Casino has already capitalized on the New Jersey online casino market. It has both free and real money options on the website. And, it offers over three hundred casino games. Plus, users get bonus cash just for creating a new account – no deposit needed.
And, Betfair has a 100% first qualifying deposit match offered up to a certain amount in bonus cash. Additionally, the website also offers a refer a friend program. The program offers both you and the friend you refer bonus cash if the friend referred signs up for a new account.
In addition, Betfair has a loyalty rewards program. The program allows users to play games that earn points. The points earn users upgraded tier levels as well as rewards. And, the website gives customers access to many games such as slots, classic table games, plus jackpots, new virtual games and live dealer options.
Caesars Online Casino
The Caesars Casino brand is very well known because of their retail casino locations in many states. Caesars website boasts that not only is it one of the best and trusted names in sports betting, but also in casino gaming. Caesars online casino is already operational and successful in New Jersey.
The Online Casino has games such as slots and table games, plus progressives as well as video poker. And, Caesars offers a loyalty rewards program online as well as offline in their casinos. The program gives customers the chance to earn rewards tier credits. The same goes for rewards credits.
Furthermore, the Caesars online casino has a great sign up offer. Simply for creating a new account, a user will receive bonus cash. And, the online casino offers a 100% first qualifying deposit match up to a specified amount. As if that is not enough, Caesars online also has an app for iPhones/iOS users and Android users alike.
bet365 Online Casino
bet365 has expanded its offerings by launching apps for iOS/iPhone users and Android device users. According to my experience, the app is free to download. However, you must have an up to date operating system as well as sufficient memory to download and install the app.
bet365 has plenty to offer to its visitors. That is what I was able to see with this brand. The expansion of this brand probably positively affect Illinois residents, as healthy competition is always welcome in any market.
Furthermore, I can assume that this brand probably features plenty of different promotions available for both new and existing customers. It is necessary to remain patient see what the brand will present, if and when it goes live.
SugarHouse Online Casino
The SugarHouse Casino is known for its retail casino location. Pennsylvania is home of this brand. However, the SugarHouse Casino also has an online casino in New Jersey.
The SugarHouse Online Casino offers a welcome bonus that will match a customer's first qualifying deposit. The brand offers an app for iOS/iPhone users and Android customers currently. In addition, customers receive a special bonus promotion when they download and install the app on their device.
Plus, the SugarHouse Casino app has promotions that are offered solely to app users. The online gaming portion of the app, Casino4Fun, allows customers to play online casino games. And, there is a sportsbook option offer as well called Sportsbook4Fun. However, the only real money part of the application is called PlaySugarHouse.
Final Words
Online Casino IL legislation does not appear to be far off. Considering that legal sports betting legislation was just passed, the state seems poised to start legalization other forms of gambling. So, we can expect to see legal online poker in the future as well.
Plus, considering the fact that Illinois has approved the addition of retail casinos, it is expected that online casinos will be forthcoming. Whatever casino operators move into the state may want to launch their own online casinos eventually as well. So, Illinois casino fans should have a lot to look forward to.
When online casinos launch in the state, it is expected to have a favorable impact on the economy of Illinois. So, there is a lot of good to be had with the legalization of online gambling in Illinois. Hopefully, the state will get the ball moving on the necessary legislation sooner rather than later.