Thanks to recent changes in Illinois state law, Chicago sports fans will soon be able to place bets on their favorite teams (and others). This means that for the first time you will be able to bet on Chicago White Sox games.
The exact details are still being worked out, but judging by the way online sports betting has taken off in other states you should have the opportunity to bet on all sports at all the big bookmakers. That could potentially include:
It should be noted that these sites are not in operation yet – as the lawmakers have only just approved the bill. But it is very likely that these sportsbooks will be available for Chicago customers by the end of the year, or early 2020.
This guide will tell you everything you need to know about online sports betting in Illinois – and how to bet on Chicago White Sox baseball.
Chicago White Sox Betting Preview
Although you will soon have the chance to bet on Chicago White Sox games, the bad news is that the team itself is not doing too well this season. That doesn't mean you can't bet on the games though!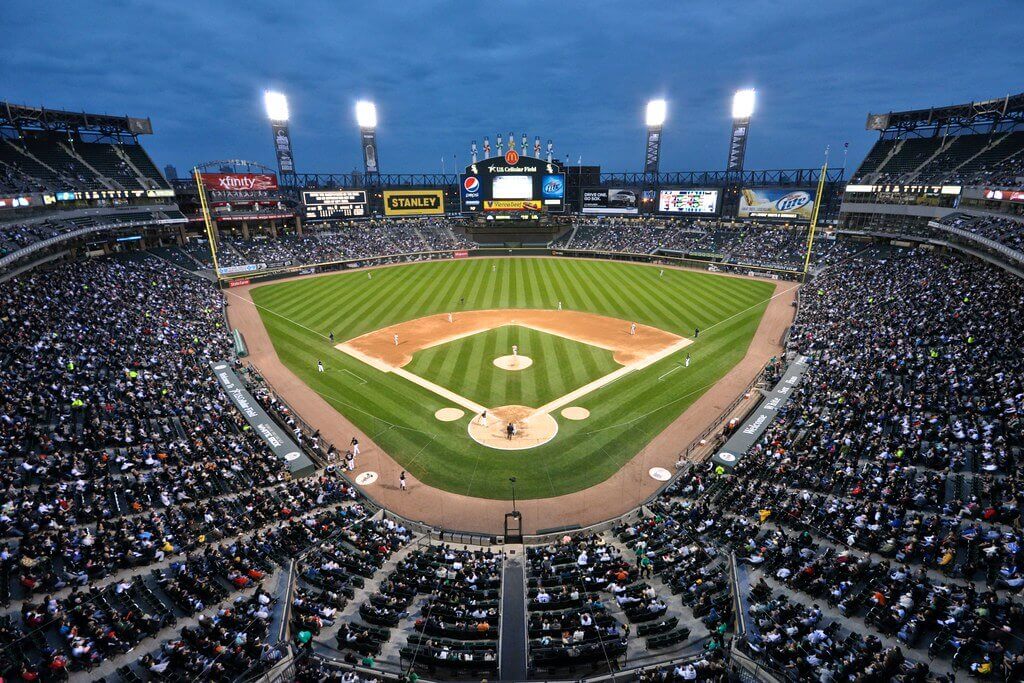 The White Sox didn't start off the 2019 MLB season too brightly but became more consistent as the campaign progressed. The end of May saw probably the best form so far – with a five-game winning streak at the end of the month.
Unfortunately, since the league came back from the All-Star Game at the beginning of July, results have not improved. The White Sox now sit in the middle of the American League Central division, a fair way behind the impressive Minnesota Twins and Cleveland Indians.
Although it is not looking good for the Sox as far as playoff hopes go – or even for a wildcard spot – there may be the opportunity to bet on Chicago White Sox games before the end of the season.
So, futures bets might be out but moneyline and player-specific bets may be the way to go. Runline bets are always interesting when it comes to baseball as well – so there is still are a lot of choices when it comes to White Sox betting.
Even if the Chicago White Sox are not going to win the pennant this year, the news about online sports betting is good. And it means that you can look forward to the 202 White Sox season in a whole new way too.